Introduction
Agent Intercept is a fast paced driving game where you  control a vehicle capable of transforming between a car boat and plane.  Engage in high speed pursuits while you try to destroy a secret organization that calls itself CLAW and dismantle vehicles along the way.  
Review
Agent intercept is not the typical driving game.  You will race around in your spy vehicle trying to take down CLAW in order to save the world.  There are various locations you will be playing through and each one offers something different from the last.  Additionally, the spy vehicle can transform between car boat and plane which keeps it interesting.  Each transformation has its own special abilities and boss enemies.  For example while driving the car you may be trying to take down another car but while driving the boat you may have to go after a submarine.  
There are 3 gameplay modes to enjoy in Agent Intercept, campaign, side missions and score attack.  Campaign mode is the main story of the game and has three chapters.  Each chapter takes place in a different place so the change of scenery is nice.  The first is in a mountain range with a river, the second is in arctic area and the third is in a desert.  Each locations provides its own unique challenges that make the player and the transforming vehicle adapt to it.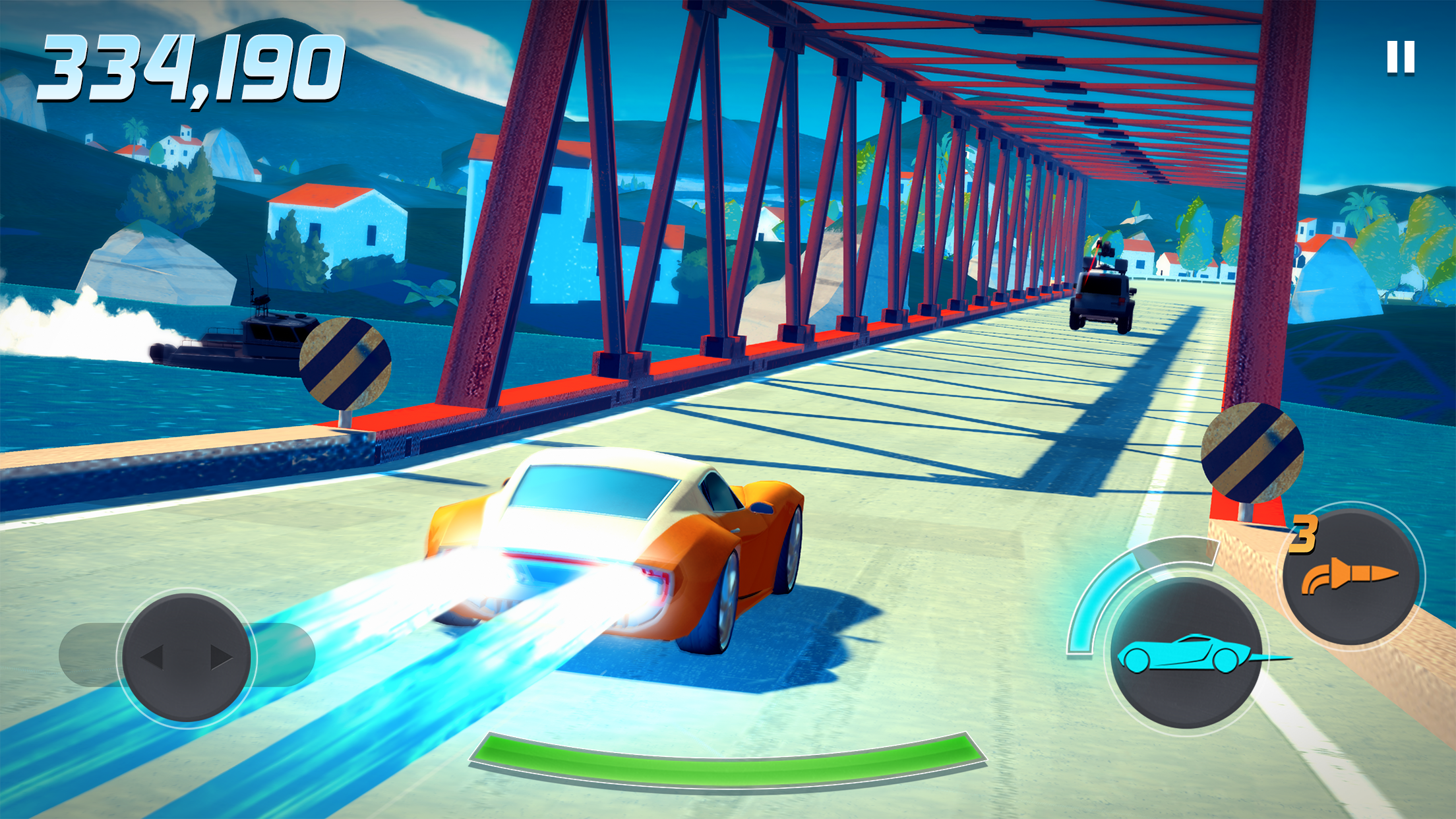 Unfortunately the story was a bit on the shorter side but the game makes up for this because the levels beg you to replay them.  Within each mission there are a number of challenges besides just completing the mission.  Some examples include getting to a certain multiplier or score, drifting X amount of meters or defeating X  amount of enemy vehicles.  More than likely you will not be able to complete all these in one go and will need to play the levels multiple times to learn their routes and terrain.  Speaking of defeating enemies there are two main ways to do so.  The first is to boost through them and the second is to use weapons such as the missal launcher or dual guns on the front of the vehicle.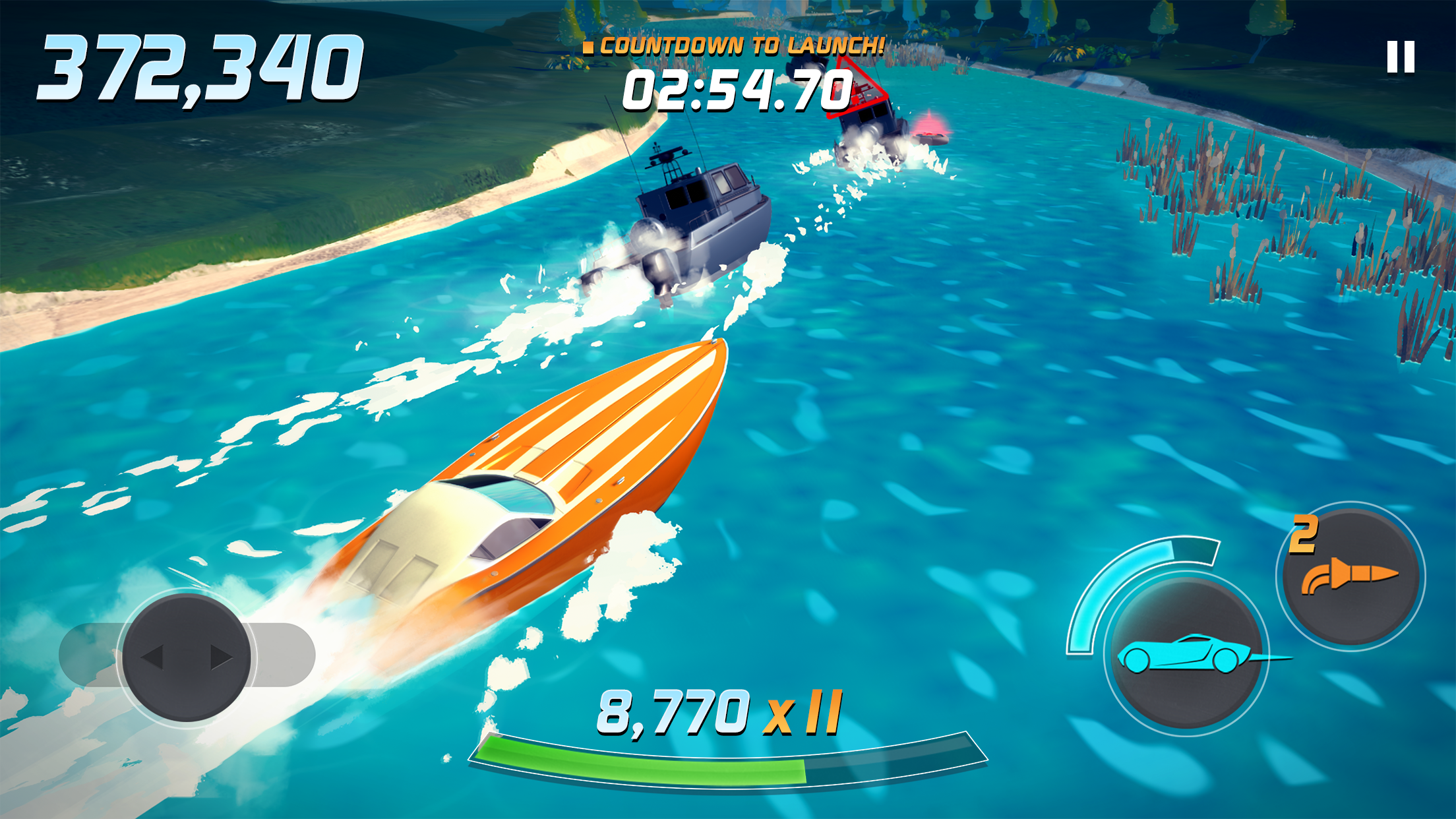 There are two other gameplay options.  The first is side missions which is more or less the same thing as campaign but these missions offer new challenges and bosses.  The other is score attack.  Here you can compete against yourself only trying to improve your score.  
My personal experience with the game was great.  Playing it made me feel like I was in a high speed pursuit myself and gave me some sense of urgency.  I enjoyed the fast paced gameplay of having to make split second decisions that could result in success or failure.  I also found myself going back to replay some of the missions to try to complete some of the challenges; however, it is ok if that is not your thing because the game does not force you to complete challenges to move to the next mission.  There is something for everyone in this game.  
Rating
Pros:
Fast paced gameplay
Sense of thrill
Replayability
Cons:
Not a lot of levels
Lackluster story
Summary
Overall Agent Intercept is a game that everyone can enjoy whether you are a casual player or a completist. Just playing through the main campaign is fun but going back and trying to complete the challenges provided a nice challenge.
Images – https://www.igdb.com/games/agent-intercept
If you enjoyed this review, why not check out some more we have?
You can also join us in our Discord, Follow us on Twitter & Subscribe to us on YouTube
Game & Developer Information
Developer/Publisher Website: PikPok
Developer/Publisher Socials: Twitter
PSN Store Links: £15.99/€19.99 Europe / $19.99 North America
Trophy Information: 28.
1 /
6 /
9 /
12
Agent Intercept – Official Launch Trailer